User-friendly inspection and cleaning
Meeting the need for access
StormBrixx addresses the fundamental requirement of access to and maintenance of detention and infiltration systems. ACO StormBrixx address the minimum maintenance regimes many cities, utility and conservation authorities now stipulate when approving the use of geo-cellular structures.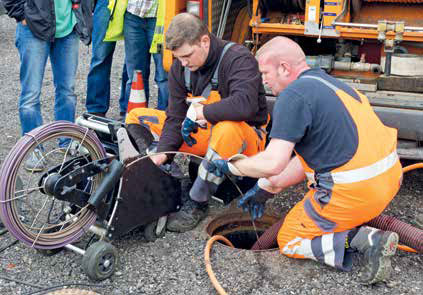 Inspection & maintenance
The complete system including all extremities can be inspected and maintained from just a few access points.
The inspection camera, or jetting head, is inserted vertically into the access
shafts integrated within the StormBrixx structure. From the access points optimum maintenance and inspection of the system is possible in the longitudinal and transverse direction.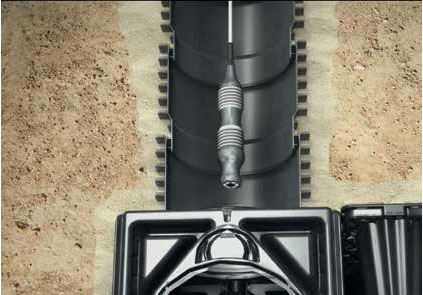 Inspection cameras are introduced vertically into the infiltration system via StormBrixx upper parts and intermediate/bottom shaft sections.
Fully accessible for maintenance
Open cell structure
The 95% and 97% void capacities for StormBrixx HD and SD, respectively, create an open cell structure that provides complete access for CCTV and jetting equipment.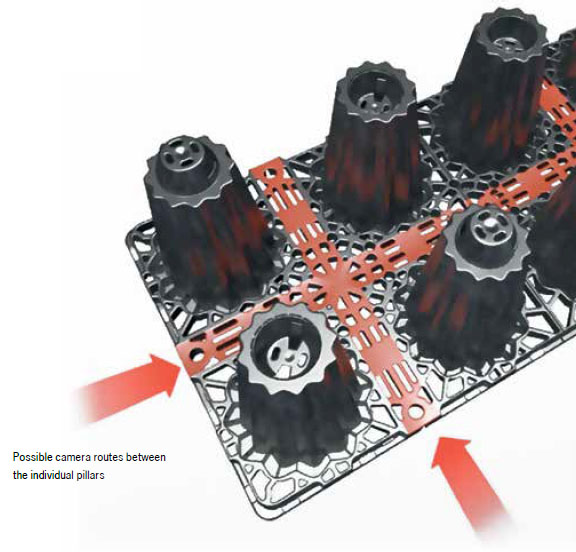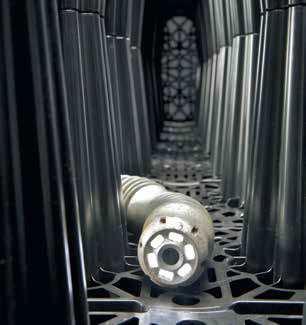 Slide inspection cameras can be easily used in the StormBrixx system.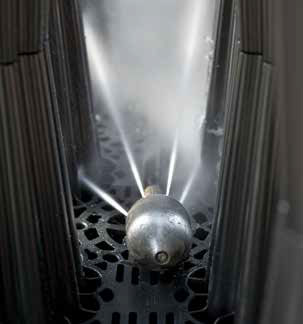 Cleaning equipment with a jetting head. Deposits that may be in the system can be pressure-jetted and suctioned at the same time.